Personal Watercraft Accident Lawyer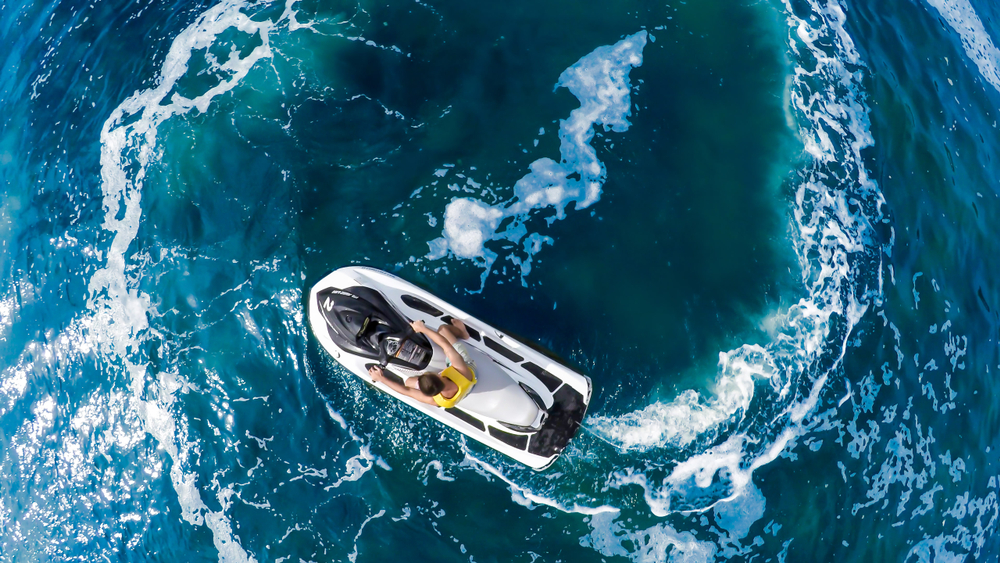 California Personal Watercraft Injury Attorney Preston Easley Helps Victims of Personal Watercraft Accidents in CA and Throughout HI Collect Maximum Compensation for Their Injuries and Losses
As with motorboats, laws in California and Hawaii do not require the operators of jet skis to acquire licenses or boating insurance, but (in response to popular demand) these states have passed additional regulations concerning the operation of personal watercraft. A skilled personal watercraft accident lawyer can help you understand these regulations.
California requires jet ski drivers to wear life jackets, as well as a "lanyard cutoff switch" that turns off the jet ski if its operator falls out of the boat; the state also prohibits jet-ski use at night and while intoxicated, as well as stunts like using a jet ski to jump over another vessel's wake. Otherwise, though, California still allows jet skis to be operated by children as young as 12, provided they're under direct adult supervision.
Maritime Accident Lawyer Preston Easley is a Graduate of the U. S. Naval Academy in Annapolis, Maryland. You Can Rely on His Expertise in Maritime Law to Protect Your Rights. Contact Him Today For a Free Consultation About Your Case.
Hawaii takes a slightly tougher stance on jet skis, classifying these vehicles as "thrill craft" and therefore subject to additional regulation. The most important difference between Hawaiian and Californian jet ski law is that Hawaii requires jet ski users to take a certification class before they can operate their vessels, and mandates a minimum age of 15 years to operate a jet ski (unlike California, where a 12-year-old jet skier can practice her moves under the supervision of an "adult" 18-year-old.) Violators of Hawaiian jet ski law are subject to fines ranging from $50 to $1,000, as well as a 30-day stint in jail.
For a free initial consultation with an experienced personal watercraft accident lawyer, call or email our law firm today.