California Construction Accident Lawyer
Top Rated Construction Accident Law Firm Fighting on Behalf of Injured Victims on Construction Sites In San Pedro, San Diego, and Throughout CA
Construction and industrial sites can be very dangerous. Although you generally cannot sue your own employer for a construction site or industrial accident (generally workers' compensation is your exclusive remedy against your employer) there are many circumstances in which you can file a third party lawsuit against an entity other than your employer for an unsafe condition at a work site which causes you to be injured. An experienced California construction accident lawyer can help if you've been injured at a construction site.
Potential defendants are the general contractor and various subcontractors on the site. Accidents often result from falls which are caused by the lack of safe covers over openings in the deck or the ground, and the lack of proper guardrails at heights. You may be injured by vehicles or equipment operated by another company.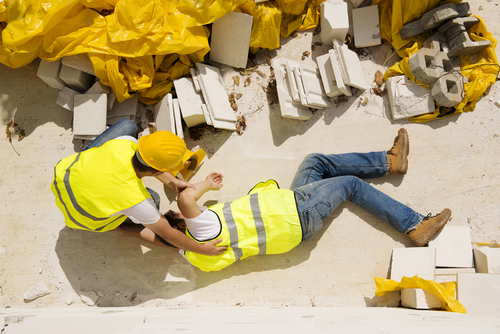 Accidents sometimes result from defective or unsafe vehicles or machinery which lack proper guards, warning systems and safety systems. These types of accidents give rise to lawsuits against the manufacturers of the unsafe machinery or equipment or vehicle.
An accident may be caused by unsafe premises – – – lack of proper traffic controls, lack of proper traffic lanes, lack of even driving and walking surfaces and a variety of tripping hazards. The Easley firm has won trials involving major industrial accidents and made new law in the areas of product liability, work accidents and construction accidents and won precedent-setting decisions at the State Court of Appeals and the State Supreme Court.
If you have been seriously injured in a crane or forklift accident, dredging accident, pile driver accident, or any other construction-related accident it is important for you to contact the Law Offices of Preston Easley to have your case evaluated for any third party potential because your remedies under workers' compensation are woefully inadequate. My office is experienced in construction and industrial accidents and we have extensive knowledge about applicable safety standards. We have successfully tried these types of cases to verdict.