Ship Accident Lawyer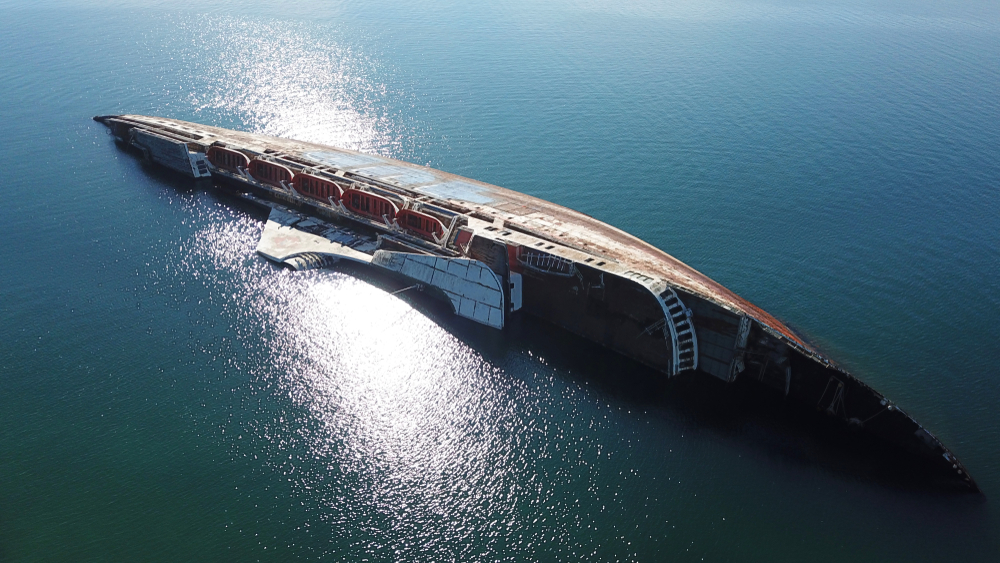 California Ship Injury Attorney Preston Easley Helps Victims of Ship Accidents in CA and Throughout HI Collect Maximum Compensation for Their Injuries and Losses
Working on a sea ship is inherently dangerous. However, ship owners and operators are required to provide a safe environment for the ship's crew. For the crew, the ship is their working environment. Their employers must therefore ensure that their work environment is safe and that they are equipped with adequate safety equipment. If you work on a ship and have been injured through no fault of your own, you may be eligible to recover compensation for your injuries. It is important to contact a California ship accident lawyer to represent you.
Attorney Preston Easley offers a unique perspective on maritime accidents. This is largely due to his extensive experience working in the maritime industry as well as serving in the navy. He is dedicated to representing victims of maritime accidents and has represented crewmen, ship repairmen, longshoremen, and other workers in the maritime industry. He understands the ins and outs of maritime law and will fight to protect your rights. Preston Easley Esq. has personally handled a wide variety of ship accident cases and recovered significant sums in compensation on behalf of the victims. Contact the law offices of Preston Easley to book a free consultation and get started on recovering compensation.
Maritime Accident Lawyer Preston Easley is a Graduate of the U. S. Naval Academy in Annapolis, Maryland. You Can Rely on His Expertise in Maritime Law to Protect Your Rights. Contact Him Today For a Free Consultation About Your Case.
Types of Cases That a California Ship Accident Lawyer Can Help With
Maritime accidents can occur at any time and result in injuries that range from minor to severe. Many of these accidents are unavoidable such as when the ship is caught in the middle of a storm. Other accidents are caused as a result of negligence. Some of the most common ship accidents include:
Explosions
Failure to secure cargo leading to the shifting of the cargo
Fires
Slip and fall accidents
The ship running aground
Equipment failure
Collisions with other vessels or with permanent structures
Ship accidents present many unique legal challenges when it comes to making claims. This is because they are governed by maritime law. It is therefore important to seek the assistance of an experienced maritime accident attorney to help you navigate the complexities of making a ship accident claim.
Attorney Preston Easley represents victims of ship accidents no matter the type of accident that you have been involved in. He also represents the family of deceased victims of maritime accidents. He will walk with you through this difficult time and fight to recover maximum compensation for your injuries and losses.
Contact the Law Offices of Preston Easley for Free Consultation With an Experienced California Ship Accident Lawyer
Injuries can be life-changing. Not only will you have to deal with pain and possibly disability, but also the psychological trauma and anguish that come with the changes. You and your family also have to cope with mounting bills. It is therefore in your best interests to seek compensation for your injuries.
Attorney Preston Easley offers a free consultation to victims of ship accidents. You can discuss your case with an experienced and knowledgeable California ship accident lawyer and learn what your rights are. Preston Easley is committed to representing victims of maritime accidents. With his background in the Navy and the maritime industry, you will get a better view of what your case is worth and how best to approach it.
Contact the law offices of Preston Easley to book your free consultation.
Frequently Asked Questions About Ship Accidents
What is a Ship Collision and Why Do They Happen?
Ship collisions are accidents that occur when two ships crash into each other. The impact of the crash resulted in damage to the ships. The collision may also result in injuries to the passengers aboard the ships. 
Ship collisions may occur for any number of reasons. However, the most common reason for ship collisions is human error. Some of the most common causes for human error that leads to ship collisions include: 

— Working for long hours or lack of sleep leads to fatigue 
— The inexperience of the crew or lack of training 
— Spending extended periods at sea
— Recklessness by the crew. This may include operating the vessel while under the influence of drugs or alcohol 
— Pressures or stress of the job duties 
— Negligence or poor decision making 
— Problems with personal relationships aboard the ship 

Ship accidents can also occur as a result of mechanical failure or equipment failure such as when the propulsion unit of the ship is no longer functioning. Failure may be due to poor maintenance of the ship or a faulty part. Another common cause of ship accidents is sabotage. This may be the result of a malicious party that would gain from damage resulting from the accident. 
No matter what your ship accident was caused by, it is important to contact a ship accident lawyer as soon as possible. This could be the best thing you do for your case.

How can a Ship Accident Lawyer help Me?
If you or a loved one has been injured in a ship accident, it is critical that you seek representation by a ship accident lawyer. Unlike many other personal injury cases that are governed by local civil law, ship accident claims are governed by maritime law. There are therefore many unique legal issues that may arise in making a claim for a personal injury resulting from a ship accident.

A California ship accident lawyer is not only familiar with local civil laws but also with maritime law. They are experienced in representing victims of maritime accidents. Hiring an experienced maritime lawyer will greatly improve the outcome of your case.

An experienced attorney will assess your case and explain your legal rights and options. Your attorney will provide you with an estimate of the value of your case. They will handle all communications with interested parties and negotiate for a reasonable settlement on your behalf. If your case goes to trial, your attorney will represent you in court. Your attorney will also handle all the paperwork and ensure your best interests are considered throughout the proceedings.